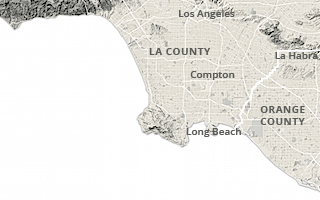 California
,
s Getting
Fracked
Everything oil companies aren't telling you about the extent of fracking in California, and what it means for your food, water, and health.
This is the Los Angeles Basin, home to 18 million people.
The oil industry is using fracking and other high-intensity production techniques here, including acidizing and gravel packing.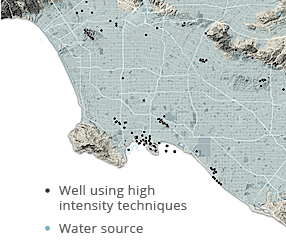 Here are the LA Basin's 532 oil & gas wells, where these high–intensity techniques have been used 477 times in the last year alone.
Oil and gas companies are using toxic chemicals that can pollute the air and water and that are known to cause serious health effects.
Since reporting in the LA Basin became mandatory in June of 2013, records show that these companies have used 45 different toxic chemicals more than 5,000 times.
That's a total of 72 million pounds of chemicals in a single year.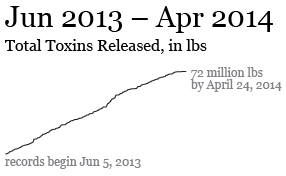 These chemicals can cause serious medical ailments, including severe organ damage, infertility, birth defects, and cancer.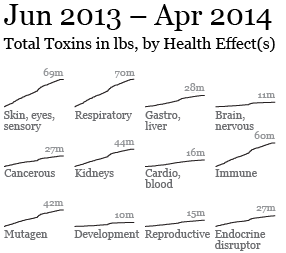 The LA Basin is not the only place in California where oil and gas companies are carrying out these high-intensity production techniques.
Here's a map of the 3,014 wells across California where high–intensity production is either planned or already taking place, and the 1,105 wells where waste from these methods is being injected into the ground.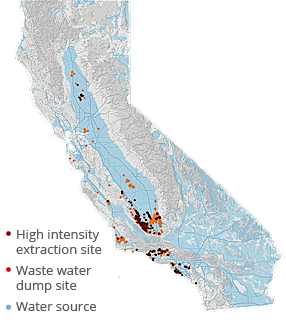 These wells are on top of groundwater aquifers that are crucial for agriculture and communities, and they are also in close proximity to much of the state's highly productive farmland that produces nearly half of the nation's fruits, nuts, and vegetables.
What we don't know far outweighs what we do know. The LA Basin gives us a glimpse into how these high-intensity techniques can have far-reaching implications for the rest of California.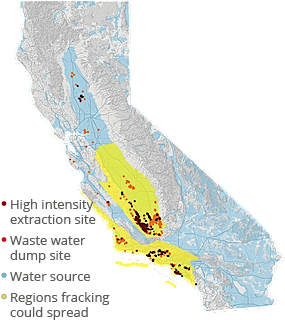 These are the geological formations in which expansion is most likely to happen – placing more communities at risk and further threatening our air, food, and water.
Read stories from people throughout California who are on the front lines of fracking and other high–intensity production techniques.